Fellows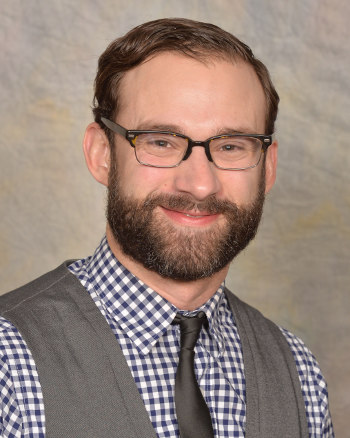 Andrew Gillreath-Brown
Ph.D. Student, Anthropology
Washington State University
WSU Historic Preservation Committee
Andrew Gillreath-Brown is a PhD student (https://andrewgillreathbrown.wordpress.com/) in the Department of Anthropology. As a computational archaeologist, his dissertation focuses on reconstructing past climates and how prehistoric people responded to environmental change. Further, he is concerned with how real people remembered past climate events, like drought, which can be gleaned from written accounts and ethnographies. He is very interested in the local history of Pullman and WSU and how people have viewed the city and campus in the past. His project at the CDSC focuses on digitally preserving and archiving historical information about WSU by creating an interactive Mukurtu (http://mukurtu.org/) website, which will have a variety of information, such as historic images and people's stories about buildings and places—enabling a diversity of voices to be expressed on local history. This will be a new digital teaching tool and will serve as a model for historic preservation committees that would like to build a website.
---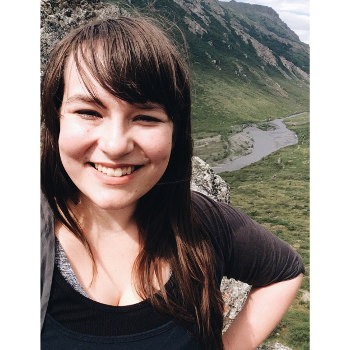 Elle Fournier
Ph.D. Candidate, English
Washington State University
Viticulture and terroir of the Columbia Valley American Viticultural Area
Elle Fournier is a PhD student in English, Rhetoric and Composition. Her fellowship project examines the concept and experience of 'the local' within globalizing economies and information networks through the lens of Columbia Valley American Viticultural Area. Part of this project will include creating an online infrastructure to to gather alternative narratives of the Columbia Valley.
---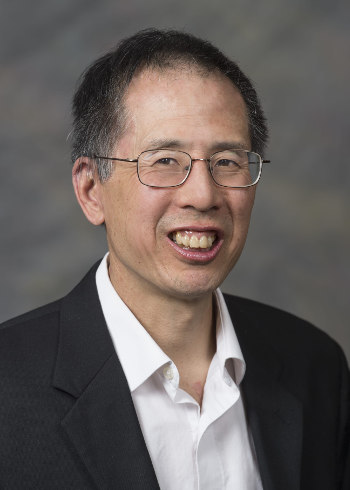 Raymond Sun
Associate Professor (History)
Washington State University
WSU/WSC WWII Casualty Profiles
Raymond Sun is an associate professor in the Department of History at Washington State University. He received his undergraduate degree in History at Swarthmore College, a small Quaker liberal arts school near Philadelphia, and his PhD from the Johns Hopkins University in Baltimore in 1992. He has been teaching at Washington State since 1991 and specializes in courses on the world wars, Nazi Germany and the Holocaust, and how societies remember and commemorate war and genocide. He is the 2018 recipient of the WSU Sahlin Faculty Award for Excellence in Instruction.

For the CDSC Summer Fellowship, Dr. Sun will digitize approximately 15 profiles of Washington State College students and alumni who served and died in both the European and Asia-Pacific Theaters of the Second World War. These profiles, which were created by student volunteers in the 2017-18 academic year in Dr. Sun's two-semester World War II courses, covers the pre-war, WSC, and military experiences of these students, the place and manner of their deaths, and how they have been remembered by their families and communities. These profiles represent the foundations of a digital exhibit that will ultimately include all of the approximately 190 Washington State College students and alumni who died while serving in the Second World War. The project will serve both as a scholarly resource and as a means to advance public understanding and appreciation for the service and legacy of these former Cougars in this defining moment of American and world history.
---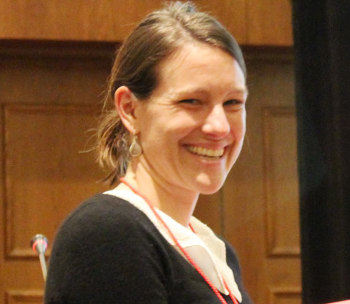 Renae Campbell
Ph.D Candidate, Historical Archaeology
University of Idaho
Historical Japanese Ceramic Comparative Collection (HJCCC)
This digital comparative collection builds on Campbell's MA research and is intended to disseminate information on Japanese ceramics, a poorly-understood and underrepresented artifact class in archaeological literature. The HJCCC will include digital photos and descriptions of Japanese ceramic artifacts, along with information and visualizations addressing the identification, classification, and interpretation these wares.
---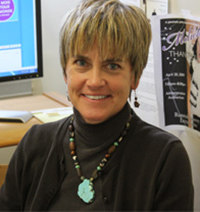 Sarah Nelson
Associate Professor, Modern Languages and Culture Department
University of Idaho
The Letters of Marie Mancini
Bio - Sarah Nelson is Associate Professor of French in the Department of Modern Languages & Cultures at the University of Idaho. Her scholarship focuses on early modern French literature--particularly the literature of the French Renaissance and Reformation--and writings by sixteenth- and seventeenth-century French women. She is the translator and editor of: Mancini, Hortense, and Marie Mancini. Memoirs. The Other Voice in Early Modern Europe. University of Chicago Press, 2008. Nelson also has a developing area of activity which is quite different from the first—contemporary Senegalese society, specifically the youth-led social movement called Y en a Marre. Since a leader of that movement has expressed to her his interest in working with University of Idaho VTD specialists and experts in various academic fields (music and dance; religious studies; languages; sociology; political science; …) to develop a video game based on traditional Senegalese wrestling, Nelson is keen to find ways of helping to make this possible.

Nelson's project, The Letters of Marie Mancini, is to transcribe, translate, and annotate the correspondence of a seventeenth-century Italo-French woman named Marie Mancini (1639-1715), focusing on the use of digital tools to extend her work with the manuscript letters. Mancini was famous as the first love of Louis XIV of France, but when they were not allowed to marry, she accepted a marriage to the preeminent nobleman of Rome, Lorenzo Colonna. She lived happily with Lorenzo for several years, but after the birth of their third son, the marriage soured, and Marie appears to have feared for her life. She ran away from Rome, traveled unaccompanied across much of Western Europe, and spent the rest of her life in search of a modus vivendi that would afford her some autonomy. Though she steadfastly refused to return to Rome to live with her husband, Marie corresponded continually with Lorenzo throughout the seventeen years between her departure and his death. Nelson has access to digital images of some 900 letters written and/or received by Mancini, which are held in the Colonna family archive in Subiaco, Italy
---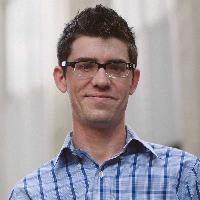 Zachary Turpin
Assistant Professor, English Department
University of Idaho
Lost Literature Laboratory
Turpin's project broadly addresses the discovery of lost works of literature from the 19th century, using a variety of means, including (1) using digital methods to track a rare all-women's edition of the 1901 'Charleston Post & Courier,' one that dovetails strongly with today's #MeToo movement; and (2), using statistical analysis and Zipf's law to develop a checklist of 19thC American authors' most idiosyncratic keyword-identifiers (e.g., Melville's oddly frequent recourse to words like 'peep,' 'calabash,' 'terraqueous,' 'isolato,' and en passant') as a way to potentially pinpoint their unknown or lost works.
---